How do I contact Flow support using the App? Follow
If you need to contact customer support about your Flow, it's best to use the in app contact form if possible (if not, email us at flowapp@plumelabs.com). When you use the in-app contact function, your email will include the basic technical information about your Flow. This helps our team answer your questions as fast as possible.
To use the in-app contact function, tap the settings icon in the lower right hand corner of the home screen:
Depending on how big your screen is, you might have to scroll down a bit until you see the contact us item.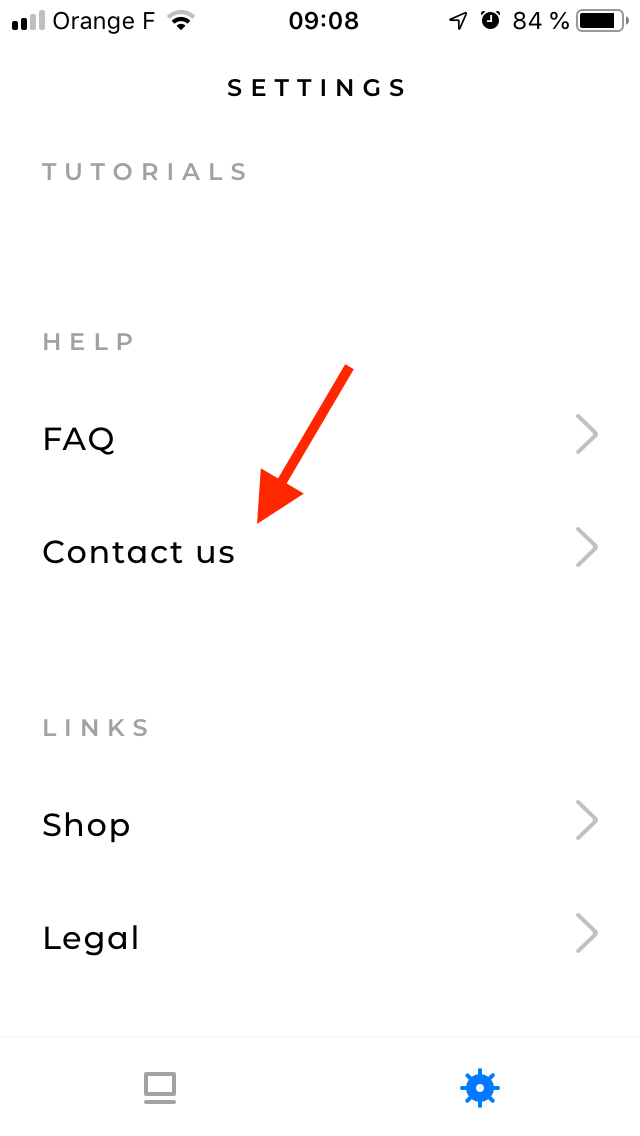 When you tap the contact us item, an email will pop up with the following information at the bottom (sample only):
We've attached this information to your email to help us respond to your message as quickly as possible.
UserID: 526xxx
Account: email@email.com
My Flow
Serial Number: 02:00:00:00:xx:xx
Firmware: v168
Battery level: 89%
Fill in your question with as much information as you can and send it off! We'll get right back you.