How do I perform a factory reset? Follow
Step 1: Dissociate your Flow from the original account
A. Go to the settings section in your Flow app
B. Tap "My Flow"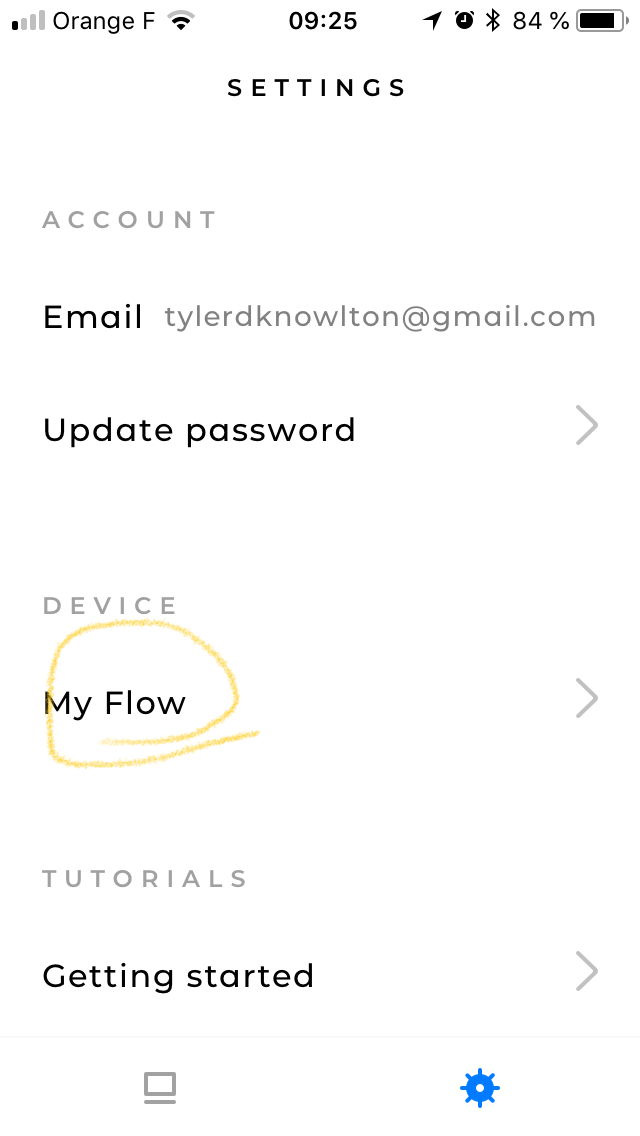 C. Hit Dissociate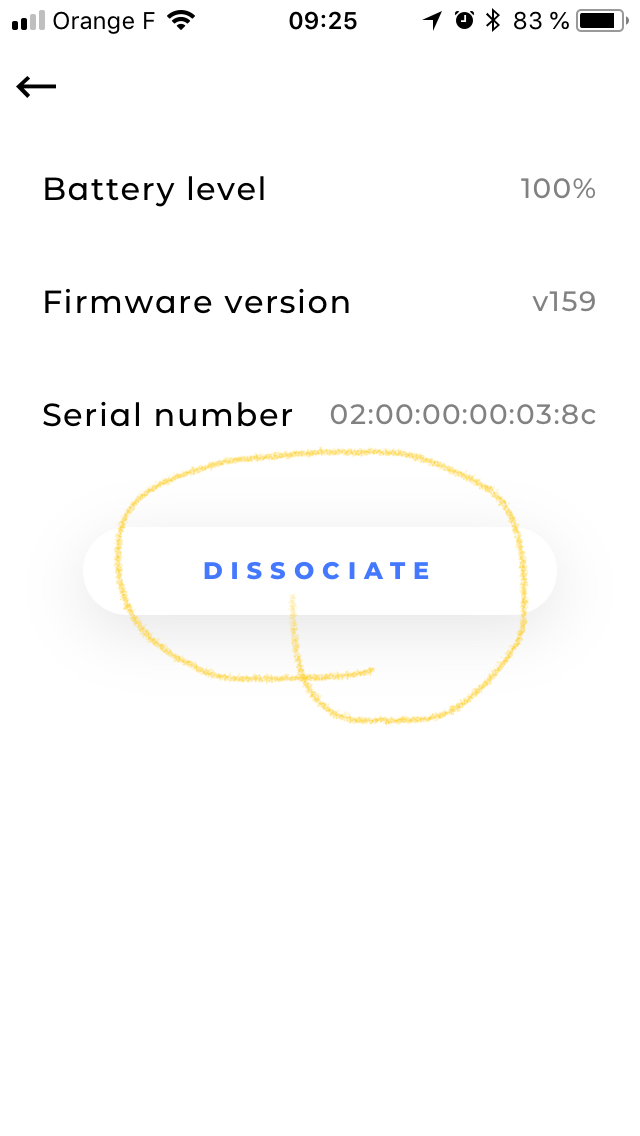 Step 2: Reset your Flow
To reset your Flow to the original factory settings, all you need is a paper clip (or something similar).
1. Push and hold your Flow's main touch button throughout the process.
2. Find your Flow's factory reset button (see below).
3. Gently insert the bent paper clip into the factory reset hole on your Flow and push it once, release the reset button after less than a second while still holding the main button. Now let go of your Flow's main button. The reset is complete!
Your bottom LED will turn blue for approx 15 seconds. Once it goes out, your Flow has been reset. When you push your Flow's main touch button, you will see scrolling blue LEDs, indicating that your Flow is ready to connect!