Getting Connected
Step 1 - Download the mobile app
Connect Flow with your phone to get set up and start tracking. Start by downloading the app from the Apple app store or Google Play.
Step 2 - Open the app to set-up your Flow
Launch the app, create a free Plume Labs account, and follow these easy steps to set up your Flow.
First-time users, choose the SIGN UP option to prepare your Flow for pollution tracking.
(Returning Flow users and Air Report users, please LOG IN to your Flow account with your Plume ID and follow the login instructions).
First time Flow users, please read and accept our terms of use and privacy policy to continue.
Create your Plume ID and continue to setting up your Flow.
To begin the set up process, click START and follow the set up steps to connect Flow with your device and begin installing the latest version of firmware. This could take up to 5 minutes.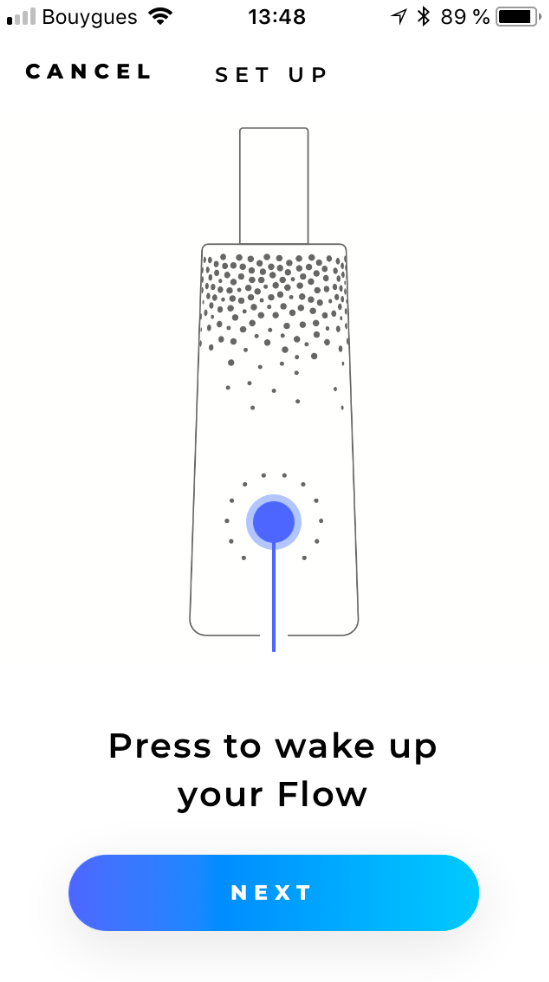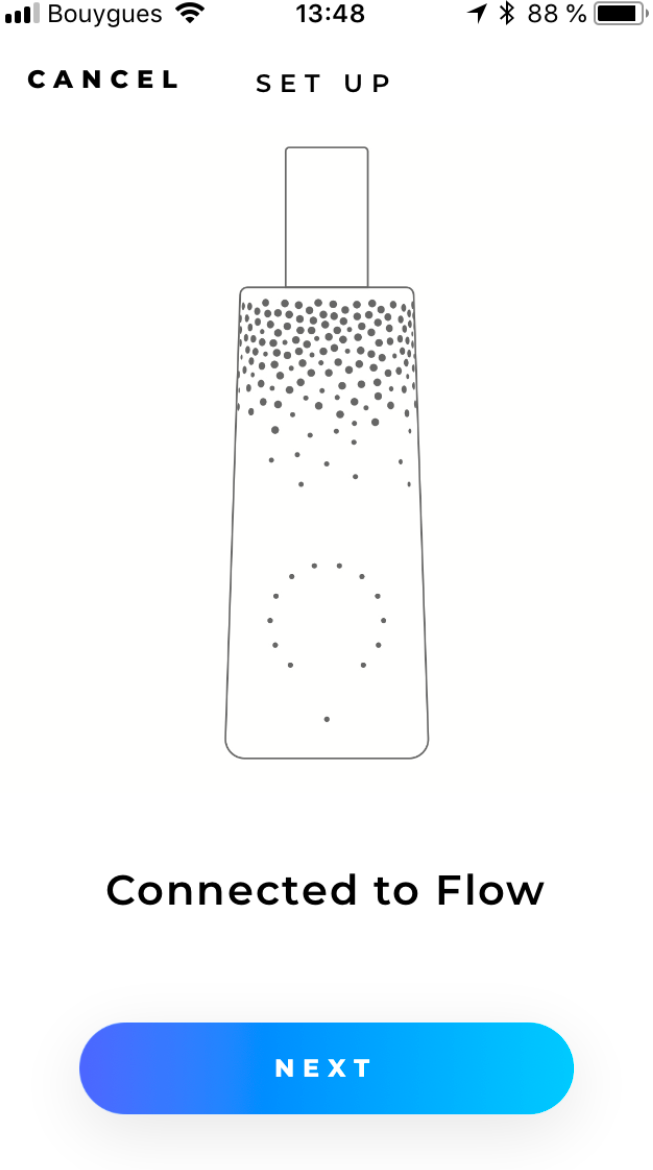 Once your Flow is connected and updated, you will be quickly guided through a few useful tips on how to use your tracker.